Local Newspaper Archive
Explore Mount Vernon and Lisbon's history.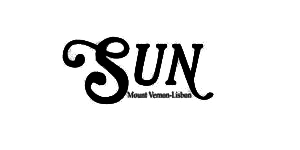 Search for names, events, locations, and everything else through the digital archive.  Articles from 1860 to last year are scanned and searchable.
If you are having problems, please review the Search Tips and FAQ links below.  If you continue to have questions, please contact the library: library@cornellcollege.edu or 319-895-4271.
Click here to access the Local Historical Newspaper Archive
Archive Assistance
SEARCH TIPS
This resource has been made possible by the generous donations of:
Mount Vernon Historic Preservation Commission

Mount Vernon Bank and Trust Company

Russell D. Cole Library

Hills Bank and Trust Company

Deborah & Richard George Foundation

Mount Vernon/Lisbon Sun

Lisbon Historic Preservation Commission

Lisbon Public Library

Bridge Community Bank