Teen Summer Reading Program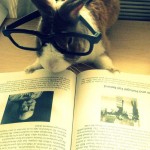 Mount Vernon Public Library is committed to connecting with patrons of all ages.  That's why we hold ongoing programs that focuses on engaging the creativity of young adults.  Throughout the summer we hold a section of Summer Reading Program just for middle and high school students.  Teen patrons can sign up for our program at the 1st floor circulation, track the number of pages they read over the summer, and win free books and prizes.
If you have any questions, contact Grace Chamberlain at (319) 895-5940 or email gchamberlain@cornellcollege.edu.