Teen Summer Reading Program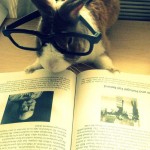 Mount Vernon Public Library is committed to connecting with patrons of all ages.  That's why we hold ongoing programs that focuses on engaging the creativity of young adults.  Program activity themes range from DIY crafts and art projects to movies and music.
Summer Programs:
Teen Summer Movie Series: Flash Back to the 80's
Come watch the best cult classic kids movies from the 80's!  Movies are shown every other Friday at 1:00pm in room 108.  Popcorn and drinks provided.

June 24: The Goonies
July 8: Gremlins
July 22: The Labyrinth
August 5: The Karate Kid
August 19: The Neverending Story

Role Playing Game (RPG) Series
Dive into the world of roll playing games at the Cole Library!  Throughout the summer, we'll teach you how to play a variety of RPG's including Dungeons & Dragons, Shadowrun, and Baker Street.  Adventure to wild and unusual lands, fight dragons, zombies, and aliens, and design characters that wield great swords or shoot lightning bolts from their hands!
Held the first two Tuesdays and the last two Wednesday of every month, 5:00-7:00, in room 108.

Wednesday, June 22
Wednesday, June 29
Tuesday, July 5
Tuesday, July 12
If you have any questions, contact Grace Chamberlain at (319) 895-5940 or email gchamberlain@cornellcollege.edu.