About Cole
Cole Library is the public library serving the Mount Vernon Community. The library is located on the historic Cornell College Campus, at the end of Library Lane.
One-of-a-Kind-Library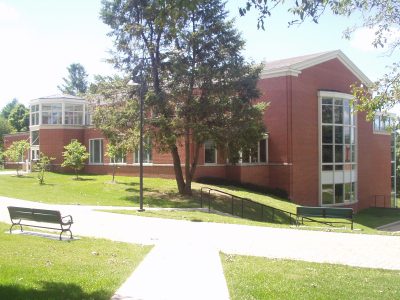 Russell D. Cole Library is unique in that it is both the Cornell College Library and the official Public Library for the City of Mount Vernon. This relationship began as the old Carnegie Library opened on the campus as a "town and gown" library in 1905. Throughout the century, the library continued to open its doors to both community and college. During all this time, the arrangement existed as something of a "gentlemen's agreement." Then, in 2001, the City Council of Mount Vernon passed an ordinance designating Cole Library as the community's legally authorized public library. To our knowledge, there is no other private college/community-shared library in the nation.