2019's All Iowa Reads is This Blessed Earth: A Year in the Life of an American Family Farm

 by Ted Genoways
All Iowa Reads is a program of the Iowa Center for the Book at the State Library of Iowa. The purpose of All Iowa Reads is to encourage Iowans statewide to read and talk about a single title in the same year.  You can find out more at the All Iowa Reads website, here.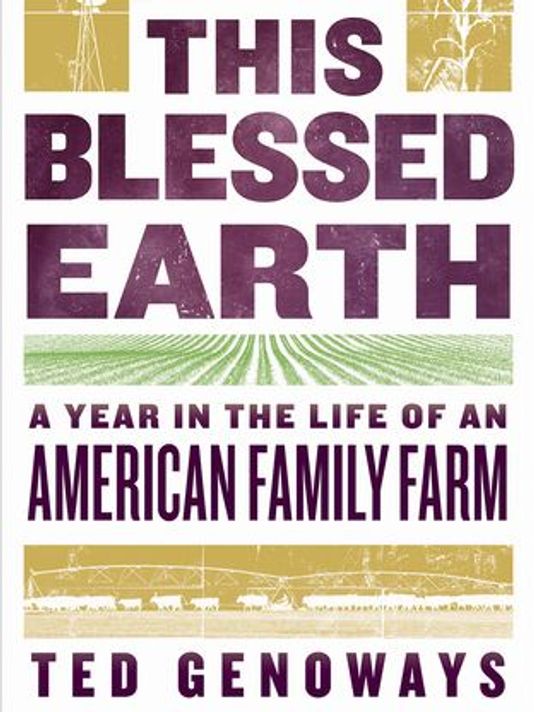 About the Book:
The family farm lies at the heart of our national identity, yet its future is in peril. Far from an isolated refuge beyond the reach of global events, the family farm is increasingly at the crossroads of emerging technologies and international detente. Ted Genoways explores this rapidly changing landscape of small, traditional farming operations, mapping as it unfolds day to day.
For forty years, Rick Hammond has raised cattle and crops on his wife's fifth-generation farm. But as he prepares to hand off the operation to his daughter Meghan and her husband Kyle, their entire way of life is under siege. Confronted by rising corporate ownership, encroaching pipelines, groundwater depletion, climate change, and shifting trade policies, small farmers are often caught in the middle and fighting just to preserve their way of life. Following the Hammonds from harvest to harvest, This Blessed Earth is both a history of American agriculture and a portrait of one family's struggle to hold on to their legacy.
And you can learn about Linn Area Reads here.