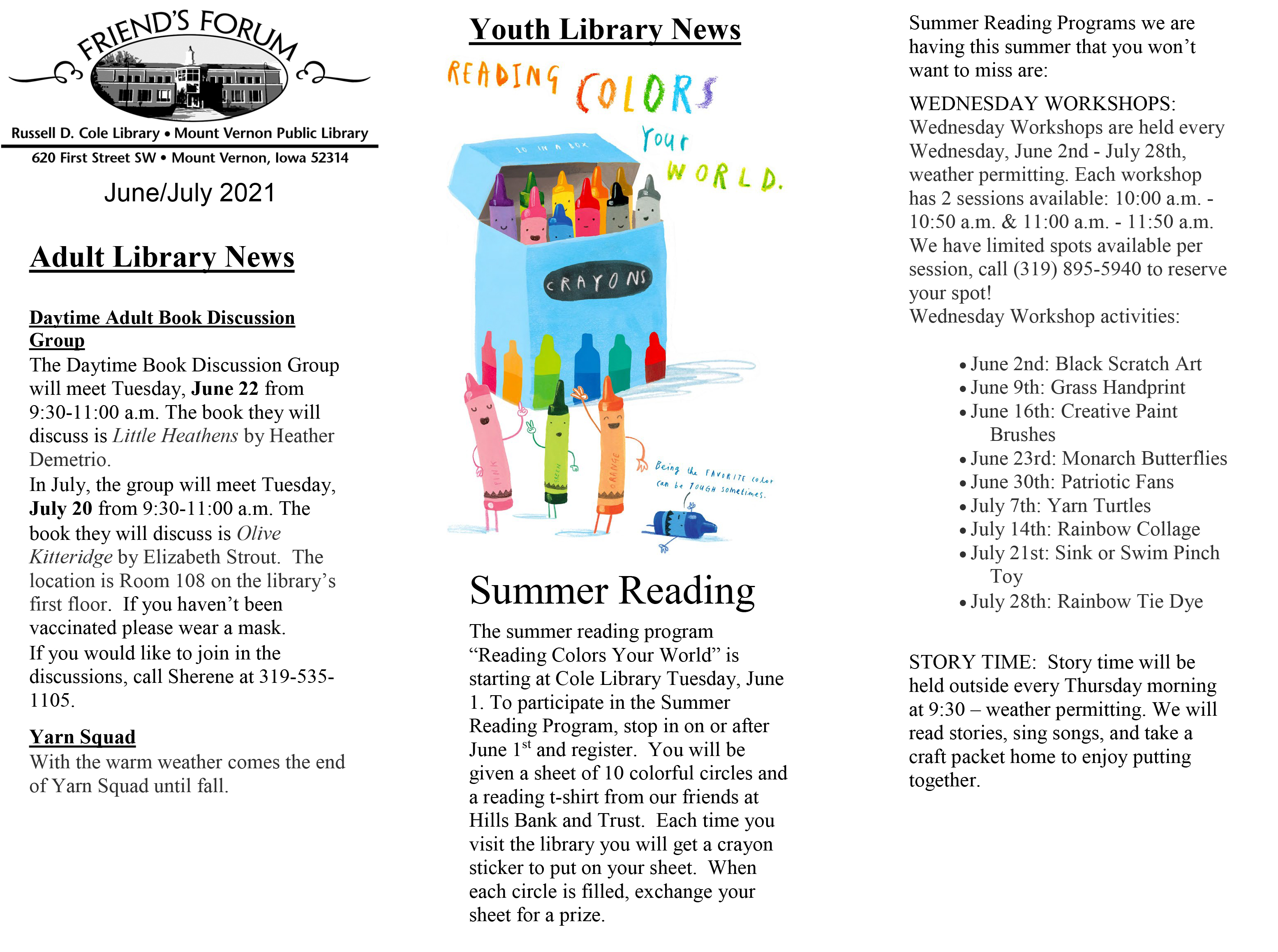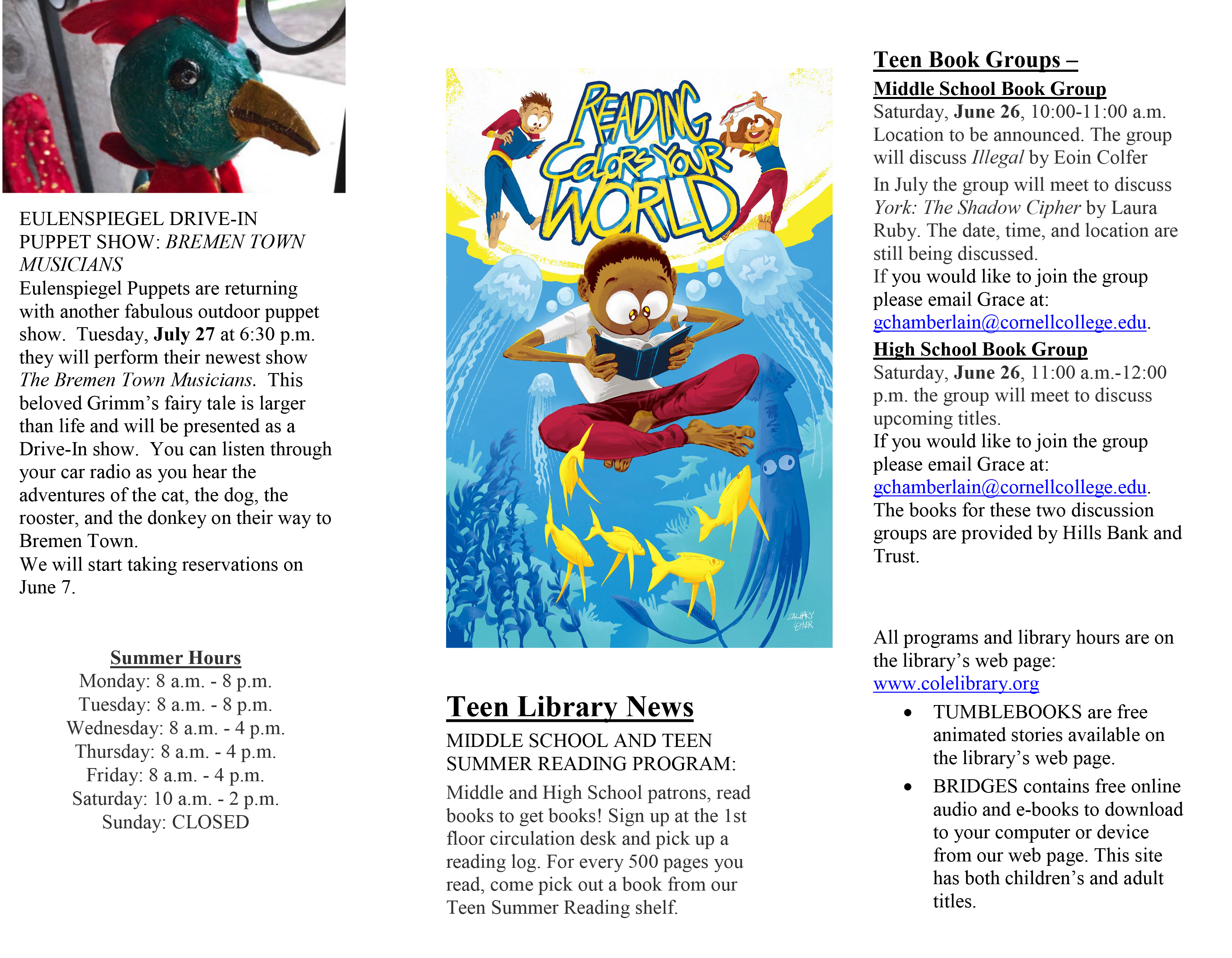 ________________________________________________________________________________________
Interested in seeing what's new in our collections? Download these lists of new material in the Browsing Room, Young Adult collection, and Children's Room.
April 2021 Browsing Room Highlight
April 2021 Young Adult Highlight
April 2021 Children's Room Highlight
Book Sale Shelf
A book sale shelf is located on the first floor near the circulation desk. The shelf is available during library hours. 
If you would like to subscribe to the Cole Library newsletter via e-mail please e-mail Cathy Boggs at cboggs@cornellcollege.edu. This will help the library cut printing and mailing costs.
Hours are posted on the library's Web site, http://cornellcollege.edu/library/about-cole/hours.shtml, and posted by the library door