Po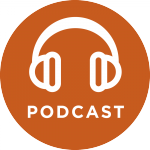 dClub: Cole Library's Podcast Club
Like a book group for your ears, PodClub connects people to and through podcasts.  Each month members will listen to a selection of episodes from a new podcast and then meet to share and discuss.  PodClub meets one Monday a month, from 7:00-8:00, in room 310.
Next meeting: Monday, July 16
This month, PodClub is listening to Black Men Can't Jump [in Hollywood] produced by HeadGum.
Black Men Can't Jump [In Hollywood] is a comedic podcast that reviews films with leading actors of color in a major motion picture and analyzes them in the context of race and Hollywood's diversity issues. BMCJ is an iTunes Editor's Choice podcast and has reached #2 on the iTunes Film/TV charts. BMCJ has also been covered by multiple websites including Huffington Post, Splitsider, Salon, The Daily Dot, and more.
This podcast discusses adults themes and violence, listener discretion is advised.
PodClub members should listen to 3 episodes and watch the corresponding movies.
Episodes: 
Mudbound
Detroit
Get Out