Po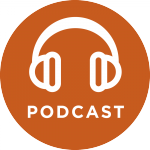 dClub: Cole Library's Podcast Club
Like a book group for your ears, PodClub connects people to and through podcasts.  Each month members will listen to a selection of episodes from a new podcast and then meet to share and discuss.  PodClub meets one Monday a month, from 7:30-8:30, in room 310.
Next meeting: Monday, May 14
This month, PodClub is listening to Homecoming produced by Gimlet Media.
The first scripted series from Gimlet Media, starring Catherine Keener, Oscar Isaac, David Schwimmer, Amy Sedaris, and David Cross. Homecoming centers on a caseworker at an experimental facility, her ambitious supervisor, and a soldier eager to rejoin civilian life — presented in an enigmatic collage of telephone calls, therapy sessions, and overheard conversations.
This podcast contains adults themes and violence, listener discretion is advised.
PodClub members should listen to all 6 episodes of season 1 (about 2.5 hours).