Po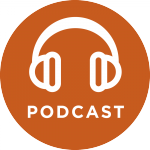 dClub: Cole Library's Podcast Club
Like a book group for your ears, PodClub connects people to and through podcasts.  Each month members will listen to a selection of episodes from a new podcast and then meet to share and discuss.  PodClub meets the second Monday over every month, from 7:30-8:30, in room 310.
Next meeting: Monday, February 19 
PodClub is currently listening to Ear Hustle, produced by Radiotopia.
Ear Hustle brings you stories of life inside prison, shared and produced by those living it. The podcast is a partnership between Earlonne Woods and Antwan Williams, currently incarcerated at San Quentin State Prison, and Nigel Poor, a Bay Area artist. The team works in San Quentin's media lab to produce stories that are sometimes difficult, often funny, and always honest, offering a nuanced view of people living within the American prison system.
PodClub members should listen to all 10 episodes of the first season.