Po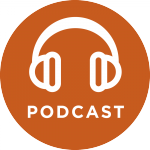 dClub: Cole Library's Podcast Club
Like a book group for your ears, PodClub connects people to and through podcasts.  Each month members will listen to a selection of episodes from a new podcast and then meet to share and discuss.  PodClub meets one Monday a month, from 7:30-8:30, in room 310.
Next meeting: Monday, March 19 
This month, PodClub is listening to Heavyweight produced by Gimlet Media.
Heavyweight is all about providing people with the chance to change a situation they regret. Join Jonathan Goldstein for road trips, thorny reunions, and difficult conversations as he backpedals his way into the past like a therapist with a time machine.
PodClub members should listen to all 8 episodes of the first season.