Po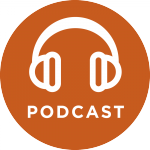 dClub: Cole Library's Podcast Club
Like a book group for your ears, PodClub connects people to and through podcasts.  Each month members will listen to a selection of episodes from a new podcast and then meet to share and discuss.  PodClub meets the second Monday over every month, from 7:30-8:30, in room 310.
Next meeting: Monday, December 11
PodClub is currently listening to Bronzeville, produced by Laurence Fishburne and Lorenz Tate.
Starring Laurence Fishburne, Larenz Tate and Tika Sumpter, and written by Academy Award(r) and BAFTA nominee Josh Olson ("A History of Violence"), BRONZEVILLE will chronicle the lives of players in the lottery games while illuminating the self-sustainability of the community's African American residents.
PodClub members should listen to all 10 episodes of the series.