Po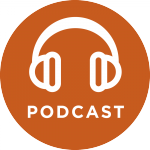 dClub: Cole Library's Podcast Club
Like a book group for your ears, PodClub connects people to and through podcasts.  Each month members will listen to a selection of episodes from a new podcast and then meet to share and discuss.  PodClub meets one Monday a month, from 7:00-8:00, in room 310.
Next meeting: Monday, August 20th
This month, PodClub is listening to The Celtic Holocaust produced by Dan Carlin's Hardcore History.
Julius Caesar is our travel guide as he takes us through his murderous subjugation of the native Celtic tribal peoples or ancient Gaul.  It sounds vaguely like other, recent European colonial conquests… until the natives nearly win.
This podcast contains adults themes and violence, listener discretion is advised.
PodClub members should listen to the whole episode (6 hours).