Po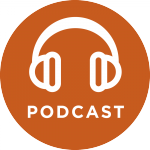 dClub: Cole Library's Podcast Club
Like a book group for your ears, PodClub connects people to and through podcasts.  Each month members will listen to a selection of episodes from a new podcast and then meet to share and discuss.  PodClub meets one Monday a month, from 7:00-8:00, in room 310.
Next meeting: Monday, June 18
This month, PodClub is listening to Someone Knows Something – Season 3 produced by CBC Radio.
In 1964, the partial remains of two black teenagers — Charles Moore and Henry Dee — were pulled from a backwater of the Mississippi River. Brutally murdered by the Ku Klux Klan, no one was ever convicted. In one of his first ever cold case investigations, Someone Knows Something host David Ridgen joins victim's brother Thomas Moore, as he returns to Mississippi 40 years later to discover the truth, confront the Klansmen involved, and find justice.
This podcast contains adults themes and violence, listener discretion is advised.
PodClub members should listen to all 7 episodes of season 3 (about 6 hours).