Po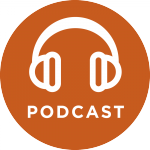 dClub: Cole Library's Podcast Club
Like a book group for your ears, PodClub connects people to and through podcasts.  Each month members will listen to a selection of episodes from a new podcast and then meet to share and discuss.  PodClub meets one Monday a month, from 7:00-8:00, in room 310.
Next meeting: Monday, September 16
This month, PodClub is listening to The Memory Palace.
The Memory Palace is a storytelling podcast about the past.  Hosted by Nate DiMeo, it was named the finalist for a Peabody Award in 2016.  DiMeo was also the Artist in Residence at the Metropolitan Museum of Art in New York City for 2016/2017, during which time he produced eight stories inspired by the Met and its collection.
PodClub members should listen to all 8 episodes from DiMeo's Metropolitan Museum of Art Residency + 2 episodes of your choosing:
Recent Acquisition
One Bottle, Any Bottle
Full Circle
A Portrait
Temple
If You Have to be a Floor
A Scavenger Hunt
Two Small Sculptures