Po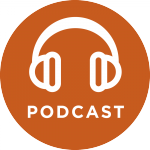 dClub: Cole Library's Podcast Club
Like a book group for your ears, PodClub connects people to and through podcasts.  Each month members will listen to a selection of episodes from a new podcast and then meet to share and discuss.  PodClub meets one Monday a month, from 7:00-8:00, in room 310.
Next meeting: Monday, May 20
This month, PodClub is listening to The Dropout.
Money. Romance. Tragedy. Deception. The story of Elizabeth Holmes and Theranos is an unbelievable tale of ambition and fame gone terribly wrong. How did the world's youngest self-made female billionaire lose it all in the blink of an eye? How did the woman once heralded as "the next Steve Jobs" find herself facing criminal charges — to which she pleaded not guilty — and up to 20 years in jail? How did her technology, meant to revolutionize healthcare, potentially put millions of patients at risk? And how did so many smart people get it so wrong along the way? ABC News chief business, technology and economics correspondent Rebecca Jarvis, along with producers Taylor Dunn and Victoria Thompson, take listeners on a journey that includes a three-year-long investigation. You'll hear exclusive interviews with former employees, investors, and patients, and for the first-time, the never-before-aired deposition testimony of Elizabeth Holmes, and those at the center of this story.
This podcast contains adult language and themes, listener discretion is advised.
PodClub members should listen to all 6 episodes (about 4 hours).