Po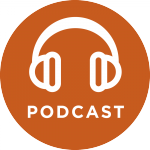 dClub: Cole Library's Podcast Club
Like a book group for your ears, PodClub connects people to and through podcasts.  Each month members will listen to a selection of episodes from a new podcast and then meet to share and discuss.  PodClub meets one Monday a month, from 7:00-8:00, in room 310.
Next meeting: Monday, June 17
This month, PodClub is listening to The Habitat.
On a remote mountain in Hawaii, there's a fake planet Mars. Six volunteers are secluded in an imitation Mars habitat where they will work as imitation astronauts for one very real year. The goal: to help NASA understand what life might be like on the red planet—and plan for the day when the dress rehearsals are over, and we blast off for real. Host Lynn Levy has been chronicling this experiment from the moment the crew set foot in their habitat, communicating with them through audio diaries that detail their discoveries, their frustrations, and their evolving and devolving relationships with each other. From those diaries, Gimlet Media has crafted an addictive serialized documentary: the true story of a fake planet.
This podcast contains adult language and themes, listener discretion is advised.
PodClub members should listen to all 7 episodes (about 3.5 hours).