Po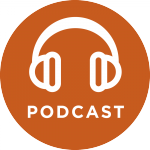 dClub: Cole Library's Podcast Club
Like a book group for your ears, PodClub connects people to and through podcasts.  Each month members will listen to a selection of episodes from a new podcast and then meet to share and discuss.  PodClub meets one Monday a month, from 7:00-8:00, in room 310.
Next meeting: Monday, December 16
This month, PodClub is listening to The Kitchen Sisters series Hidden Kitchens.
Hidden Kitchens, the duPont-Columbia and James Beard Award winning radio series on NPR's Morning Edition, explores the world of unexpected, below the radar cooking, legendary meals and eating traditions — how communities come together through food. Hidden Kitchens travels the globe chronicling kitchen cultures, past and present. Produced by The Kitchen Sisters and mixed by Jim McKee. Made possible by in part by The National Endowment for the Humanities, Newman's Own Foundation, and contributors to The Kitchen Sisters Productions.
PodClub members should listen to these 10 episodes:
Episode 66: Sugar in the Milk
Episode 64: Kimchi Diplomacy
Episode 59: Weenie Royale
Episode 57: War and Peace and Coffee
Epiosode 51: Harvest on Big Rice Lake
Episode 45: Hidden Kitchen Mama
Episode 41: A Secret Civil Rights Kitchen
Episode 40: New Orleans – Cowboys, Indians, Broncos & Boudin
Episode 19: America Eats
Episode 10: Dissident Kitchens
*Be aware that some episode might have slightly different titles.