Po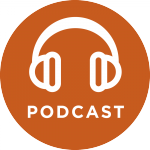 dClub: Cole Library's Podcast Club
Like a book group for your ears, PodClub connects people to and through podcasts.  Each month members will listen to a selection of episodes from a new podcast and then meet to share and discuss.  PodClub meets one Monday a month, from 7:00-8:00, online through the Zoom meeting platform.
PodClub is back! All meetings are now held virtually over Zoom. Contact Grace Chamberlain at gchamberlain@cornellcollege.edu for the Zoom meeting link.                    
Upcoming meeting: Monday, January 18th, 7:00-8:00pm on Zoom
Podcast: You Must Remember This – Polly Platt: The Invisible Woman
This month, PodClub is listening to the Polly Platt: The Invisible Woman series from the podcast You Must Remember This.
As an Oscar-nominated production designer, screenwriter, producer and executive who put her stamp on some of the greatest and most loved films of the 1970s and 80s – including Paper Moon, Bad News Bears, Terms of Endearment, Broadcast News, The Witches of Eastwick and more—Polly Platt had a major impact on the careers of Barbra Streisand, Tatum O'Neal, Garry Marshall, Cameron Crowe and Wes Anderson. She also lived an epic Hollywood life off-screen; her personal life was the stuff of a Great American Novel, full of romances, heartbreak, alcoholism and the challenges of adapting to cataclysmic cultural change as an independent, professional woman – and single mom. And yet, despite all of this, if you know Polly Platt's name today, it's probably because, in 1970, her husband and creative collaborator Peter Bogdanovich had an affair with Cybill Shepherd while shooting the film that made both Bogdanovich and Shepherd major stars of their era, The Last Picture Show. But Platt was much more than a jilted wife: she was the secret, often invisible-to-the-public weapon behind some of the most loved American "auteur" films (many of them comedies, directed by men) of the last decades of the 20th century.
Drawing on Platt's unpublished memoir (which remained unfinished when she died in 2011), as well as ample interviews and archival research, The Invisible Woman will tell Polly Platt's incredible story from her perspective, for the first time. A trailblazer in jobs rarely held by women in Hollywood to that point, Polly Platt's story helps us understand the obstacles preventing gender equality behind the scenes in Hollywood — in the 1970 through the 1990s, and in the present day — and allows us to contemplate what it was like to be a woman in Hollywood during a time when the feminist movement may have been remaking American society to some extent, but failed to make major inroads in the movie industry.
This podcast contains adult language and themes, listener discretion is advised.
PodClub members should listen to all 10 episodes of the podcast.