Po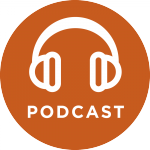 dClub: Cole Library's Podcast Club
Like a book group for your ears, PodClub connects people to and through podcasts.  Each month members will listen to a selection of episodes from a new podcast and then meet to share and discuss.  PodClub meets one Monday a month, from 7:00-8:00, in room 310.
Next meeting: Monday, January 21st
This month, PodClub is listening to Switchblade Sisters.
Switchblade Sisters is a new podcast providing deep cuts on genre flicks from a female perspective. Every week, film critic April Wolfe sits down with a phenomenal female film-maker to slice-and-dice a classic genre movie – horror, exploitation, sci-fi and many others! Along the way, they cover craft, the state of the industry, how films get made, and more. Mothers, lock up your sons, the Switchblade Sisters are coming!
This podcast contains adults language, listener discretion is advised.
PodClub members should listen to 4 episodes of their choosing.