Po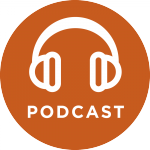 dClub: Cole Library's Podcast Club
Like a book group for your ears, PodClub connects people to and through podcasts.  Each month members will listen to a selection of episodes from a new podcast and then meet to share and discuss.  PodClub meets one Monday a month, from 7:00-8:00, in room 310.
Next meeting: Monday, October 29th
This month, PodClub is listening to Knifepoint Horror, a podcast written and produced by Soren Naria.
These tales of supernatural suspense  adhere to the most primal element of storytelling: a single human voice describing events exactly as it experienced them. The stories, stripped of even proper titles, spill forward as taut, uninterrupted confessions. Knifepoint Horror leaves nothing but the story's riveting spine to compel and chill you to the core.
This podcast contains adults language and scary themes, listener discretion is advised.
PodClub members should listen 6 episodes:
Town
School
Possession
Sisters
Staircase
Fields